Quality Control
Atlas Field Services, Inc. maintains an in-house quality control department and has on-staff quality control inspectors who visit every property to ensure that all services are completed to client and Atlas standards. Furthermore, office staff members are focused on ensuring that the work completed by our crews and contractors is performed according to established policies and guidelines. Submission of photographic evidence capturing before and after conditions is required, along with completed checklists. Our staff is diligent about confirming that all work charges are verified against these requirements.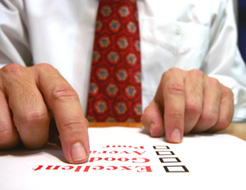 Pertinent information is constantly relayed to our brokers, customers, and contractors, so that all parties are well informed as to the circumstances surrounding each property. Any quality control inspection exception items are required to be cleared within 24 hours. On an on-going basis, extensive quality control data is maintained and analyzed. This assists not only in employee and contractor performance management, but in new employee and contractor training as well.
The Atlas team's quality control process is constantly evolving and improving based on changes in the industry and the needs of customers. An in-house quality control inspector visits every property serviced by our vendors or in-house crews and completes a walk-through of the property using our quality control checklist.
Atlas Field Services, Inc. has time and again received excellent monthly property inspections results; however, we continually strive for perfection. Our inspection results from a benchmark client have shown that our average score is 96.4% for the past 18 months.